The Reformation Celebration this year will center around
Scottish Reformer John Knox.
Enjoy a theologically-enriching week with a dinner theater and Psalm singing for all ages, the widely praised documentary KNOX: The Life and Legacy of Scotland's Controversial Reformer, and talks on the Scottish Reformer and the later Scottish Covenanters by Jimmy Fisher, Founder and Guide with Scottish Reformation Tours in Airdrie, Scotland. All events are free of charge. An offering basket will be provided.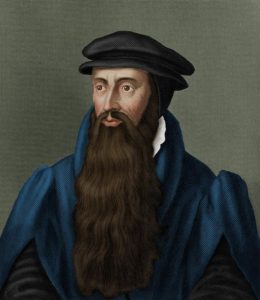 Reformation Meal – Oct 25-27, 6:00 pm nightly (
Please RSVP to 719-647-9686)
Reformation Movie – Oct 28, 6:00 pm
Talks and Q&A with Jimmy Fisher – Oct 29-31, 6:00 pm nightly
Click here to download a flyer

RIVER OF GRACE CHURCH | 84 S. Masters Dr., Pueblo West, CO 81007 | 719-647-9686 | 2017. Copyright. All Rights Reserved
(Main parking can be accessed via the alley just west of the Econo Lodge.)